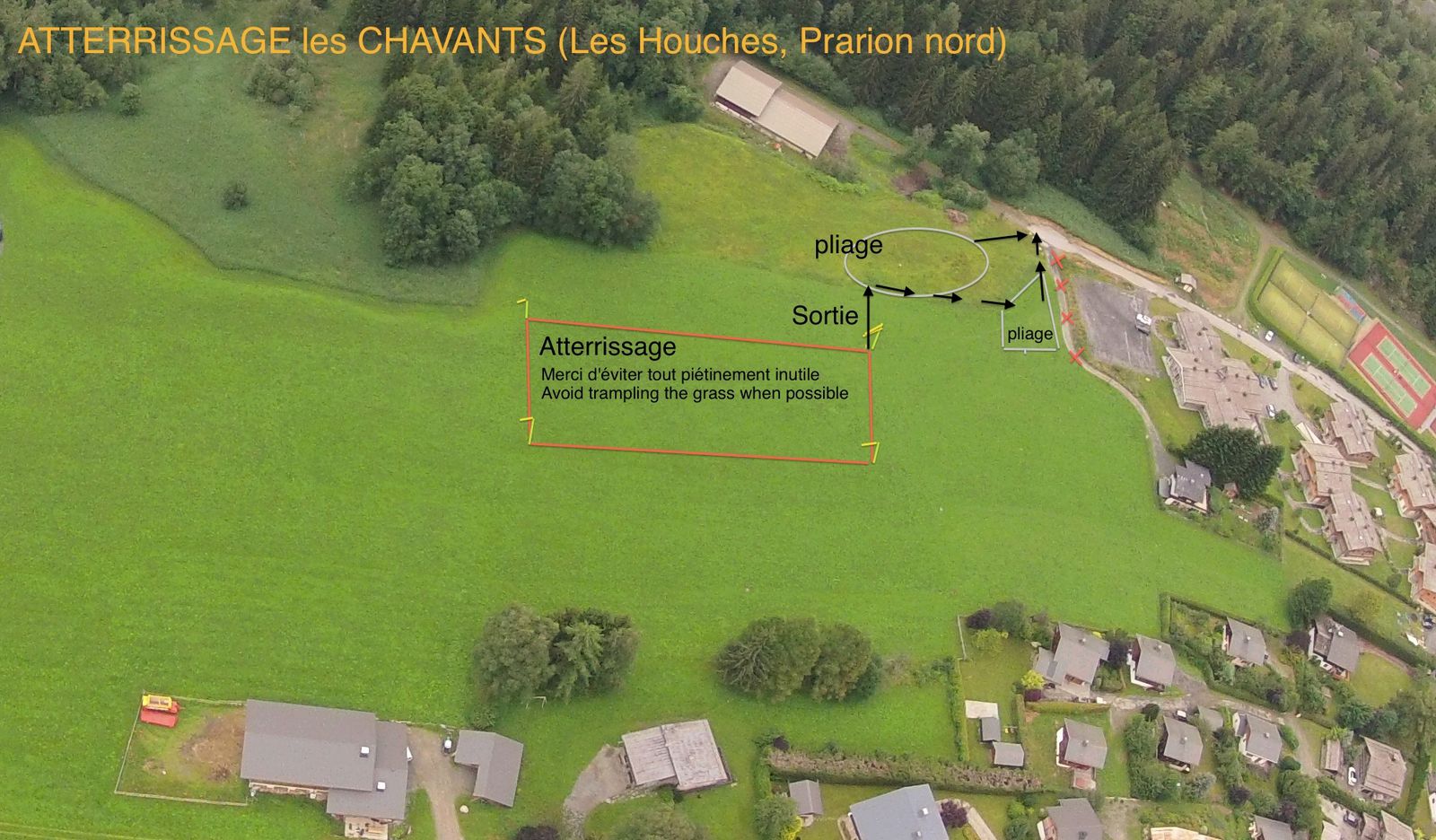 GPS: UTM 0327610 E – 5085185 N
Altitude: 1 010 m
FFVL registration in progress. Completion of negotiations will depend upon pilots behaviour. Access:
Landing field : Les Chavants. Pass by the Prarion lift ticket desks, turn right at the roundabout, follow the metalled road to the end. Do not enter the private, gravel road.
Facilities: windsock & streamers. Information board at lift station.
Special problems:
• The landing  field is in the lee once the valley wind
has become established (usually around 11h) making conditions variable & turbulent – to be avoided once the valley wind strengthens later in the day. 
•The landing  field is not visible from launch. Please check the notice board at the lift station to see that landing is authorized (in case of cropping etc).
 
Winter: The field can be used all day during the winter but avoid walking on the cross country skiing trails if possible.
Pilots ability: Beginner to autonomous pilot.
Landing field for: Prarion N.E. & hiking flights from Bellevue sector and Aiguillette des Houches.
Specific rules: check for any cropping issues & that landing is authorized. Exit the landing zone by the downhill side of the field rather than walking through the middle of the field.
Flight conditions: early morning, before the valley wind has become established.